The FuelMe team is growing! Hello, T. and S.!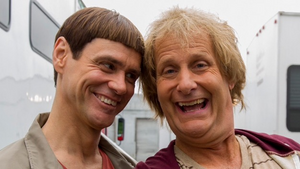 We are all about surrounding ourselves with people that share the same values, like to eat and dare to go a bit bananas from time to time. So our newest team members are no different. We welcome Thomas and Sebastian! And we sat down with them to get to know them better.
Hi guys! Welcome to FuelMe! Tell us a bit about your background and what you do.
Thomas: "Thanks Pieter, glad to join the team! 👊 My background lies in digital marketing and online businesses. I am a little bit of a geek. I have created and successfully sold my first start-up when I was 24 and lived in Paris. It was an online marketplace for second-hand luxury watches. After that, I worked for a couple of years for a start-up and on different projects.
Later on, I decided to move to Helsinki for the weather my Finnish girlfriend 🤷(classic story) and started my consulting agency (www.markeodigital.com). I now help various businesses and start-ups with their digital strategy and growth ambitions."
Sebastian: "Boom! 💥I have a versatile background including my own start-up, product management, advertising and business development. I've always been fascinated by human behaviour and an eye for small details, which is why I'm now working mostly with branding & marketing. For me marketing equals communication and branding is how people perceive the combination of your marketing and what you actually do. Today it's not enough to just say stuff - you need to follow through and be true to your words. Which is what we aim to do with FuelMe as well."
What is your view on food in general?
Thomas: "I love food and eat a lot. 🐷 Especially since I started CrossFit. I try to avoid processed food as much as I can and focus on getting in the right macros. I don't really think about calories.That is mainly because I have been doing intermittent fasting (16 hours off / 8 hours on) for a year now and it allows me more flexibility in my everyday food intake.
Sebastian: "I could almost say I live to eat, which is maybe a bit overboard, but not far from the truth. I love to cook, have friends over for dinner on weekends and try new mouth watering recipes. I also make my own BBQ- type of all purpose sauce called Secret Sås (www.secretsas.com) which is more of a hobby than a business. For me cooking is something I really enjoy but only when I have the time. It's something I do to relax on weekends. I will not give that up but you could say it's more of a hobby than anything else. So when it comes to eating and training I don't really have time to cook during the week so it's mostly sweet potato & chicken or FuelMe. 🤷‍"
What will you be doing at FuelMe?
Thomas: "I have an advisory role that involves consulting and improving FuelMe as an E-commerce platform. Besides that I help with photography, graphics design, marketing automation and email marketing!"
Sebastian: "I am also in an advisory type of role focusing on marketing & branding. I  do some hands-on work when it comes to digital marketing, particularly social media marketing."
Do you guys have any hobbies besides eating?
Thomas: "Crossfit, photography, and burpees and double unders in my free time. ;-)"
Sebastian: "Probably too many to name: crossfit, hockey, biking, skiing, boating. And I'd love to take up on golf."
How did you get to know FuelMe and here do you see it heading?
Thomas: "I met Pieter at North Engine CrossFit and I loved the concept. I like to be efficient, going to the grocery store and cooking after a long day or training at the box doesn't work for me. Time is something you can never get back, so I prefer spending it somewhere else.  FuelMe is more than a healthy and clean food delivery service, because it saves me times and money, it's practical and it tastes excellent. With the new subscription system, I don't even have to remember ordering meals. Just set and forget!
In the future, I see FuelMe growing at a fast pace.  Helping thousands of people with their overall health, goals (weight loss, muscle gain) and more importantly to make people feel great."
Sebastian: "I heard about it at North Engine and then contacted Pieter when it was still in a very early phase. I had thought about a similar concept after I tried Kettlebell Kitchen while living in New York. I think there is a bright future for FuelMe and similar meal prep companies as it's a lot more ecological to cook in large batches and it's also more convenient for people. I believe that in the future more on more people will buy ready-made meals and resort to cooking only for pleasure. The biggest reason that isn't already happening is the limited supply of proper ready-made food for the right price. But I have no doubt that will change quite fast."
Thanks guys, happy to have you on board!
They do look smarter in their profile pictures.